Wildlife Overlook
Additional information about the Wildlife Overlook will be updated here. To review the site plan, Island Report articles and FAQs, select the links below the photos.

Progress on the Wildlife Overlook's construction continues!
Note: While it appears from the road that the project is nearly complete, there are still a number of important items that need to be installed — including signage, retaining walls, steel panels, vegetation and parking — before the Wildlife Overlook can be opened to members, their guests and the public. It is crucial to remember that this is an active construction site and only authorized individuals should be on the grounds.

_________________________________
Photos below were taken on Wednesday, June 23, 2021.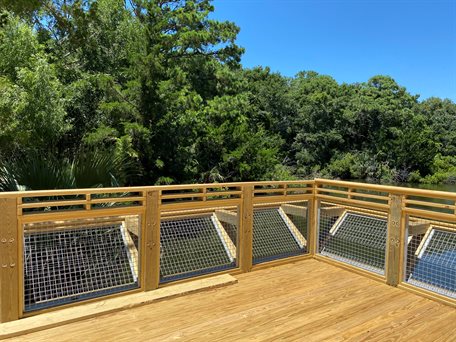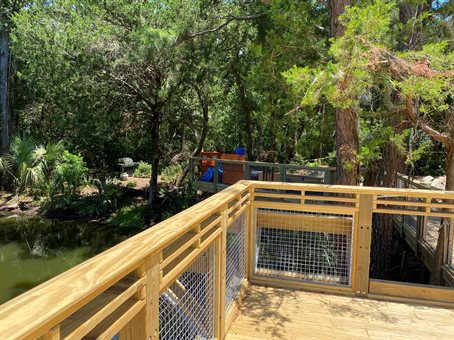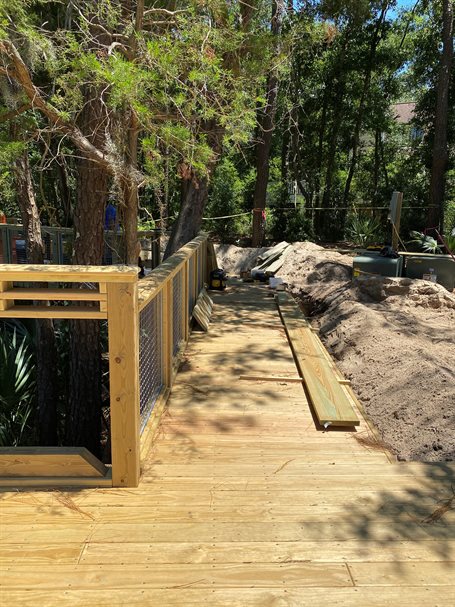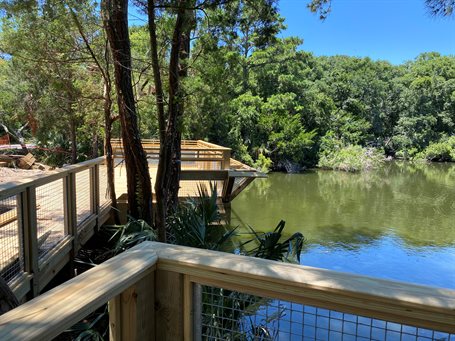 _________________________________
Photo below was taken on Monday, June 14, 2021.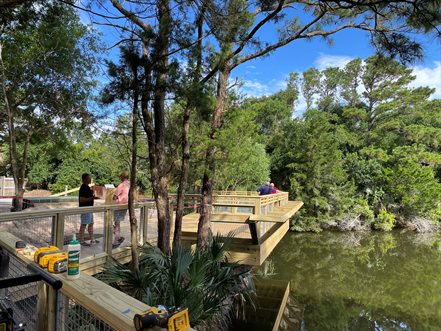 __________________________________________
Below are photos taken on Friday, April 30, 2021.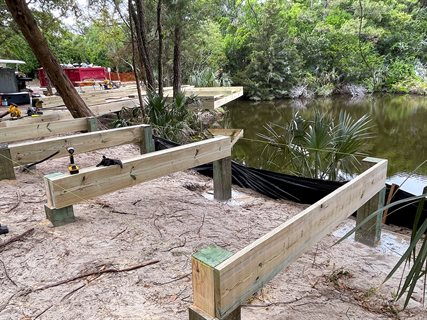 Below are photos taken on Monday, April 26, 2021.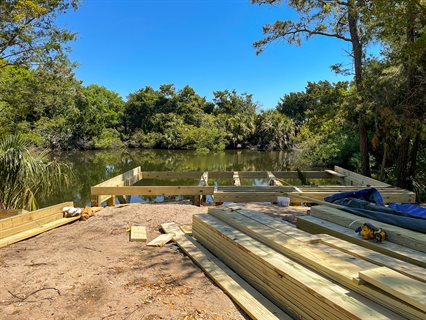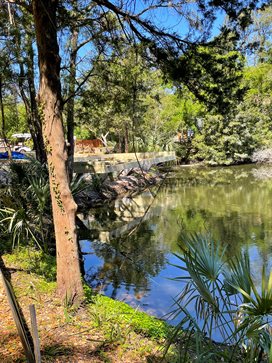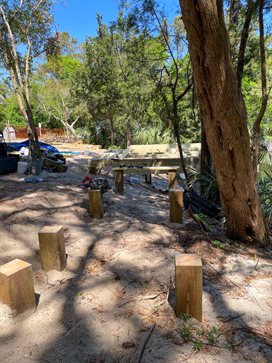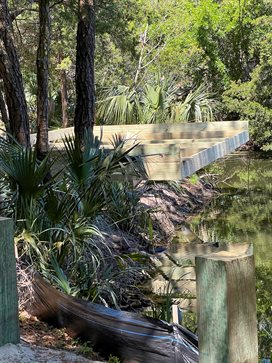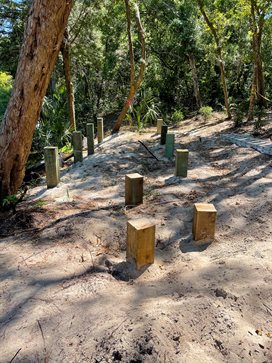 Wildlife Overlook Begins to Take Shape — An update and photos of progress taken Friday, March 12, 2021.

Revised Site Plan ~ reviewed and approved by the BHA Board February 25, 2021.
The Board approved reducing the depth of the reptile viewing platform by 5 feet, lessening its extension over the water. The platform remains in the original footprint. The Board also approved the removal of the marl walkway from the bird-viewing area to the parking area. This redundant walkway will instead be replaced with additional trees/vegetation.
Original Site Plan ~ as shown as approved by the BHA Board March 2020. As with any construction, site conditions may require changes during construction, and details indicated on the plan may not be reflective of the final product.

FAQs

BHA Special Meeting 5/4/21 on the process used to select the contractor to rebuild the Wildlife Overlook

Request for Proposals June 2020

Island Report Articles: