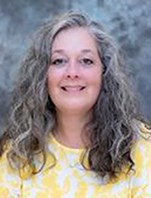 Carrie Moffett, Executive Director
Though she's originally from the Midwest, Carrie has lived on the East Coast most of her adult life. She fell in love with the beauty of BHI the exact moment she stepped onto the Island. She is committed to protecting not only the Island's rich history and architectural integrity but also that special something that makes BHI, well BHI.

In her past, Carrie has been a full-time stay-at-home mom, a school-based mentor, a non-profit executive, a federal employee, a political appointee, a freelance writer and a professional communications consultant. She lives in Brunswick County just outside of Southport with her young daughter, Lila, and her rescued cat and dog. Her adult son, Brady, is a middle/high school band teacher in South Carolina. Carrie is a long-time movie buff, avid reader and grateful beachgoer. Most weekends she can be found doing something outside.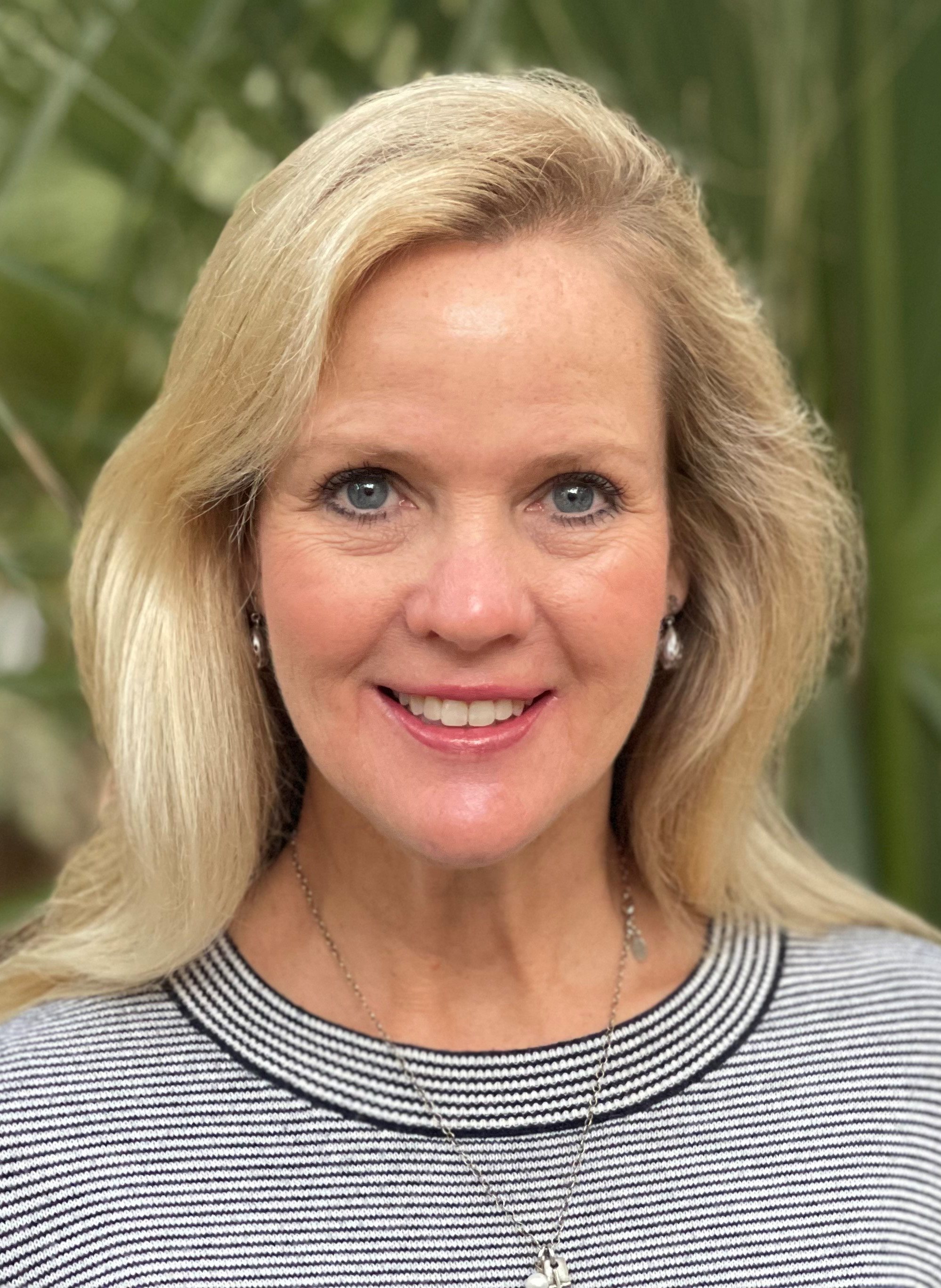 Mary Anne Arata, Deputy Director
Mary Anne joined BHA in 2021 after teaching elementary school for many years. She and her husband moved to Bald Head Island full time in the summer of 2021 and are thrilled to see the many beautiful sunrises and sunsets on the Island. Mary Anne is passionate about nature, reading and taking long walks with her husband and two golden retrievers.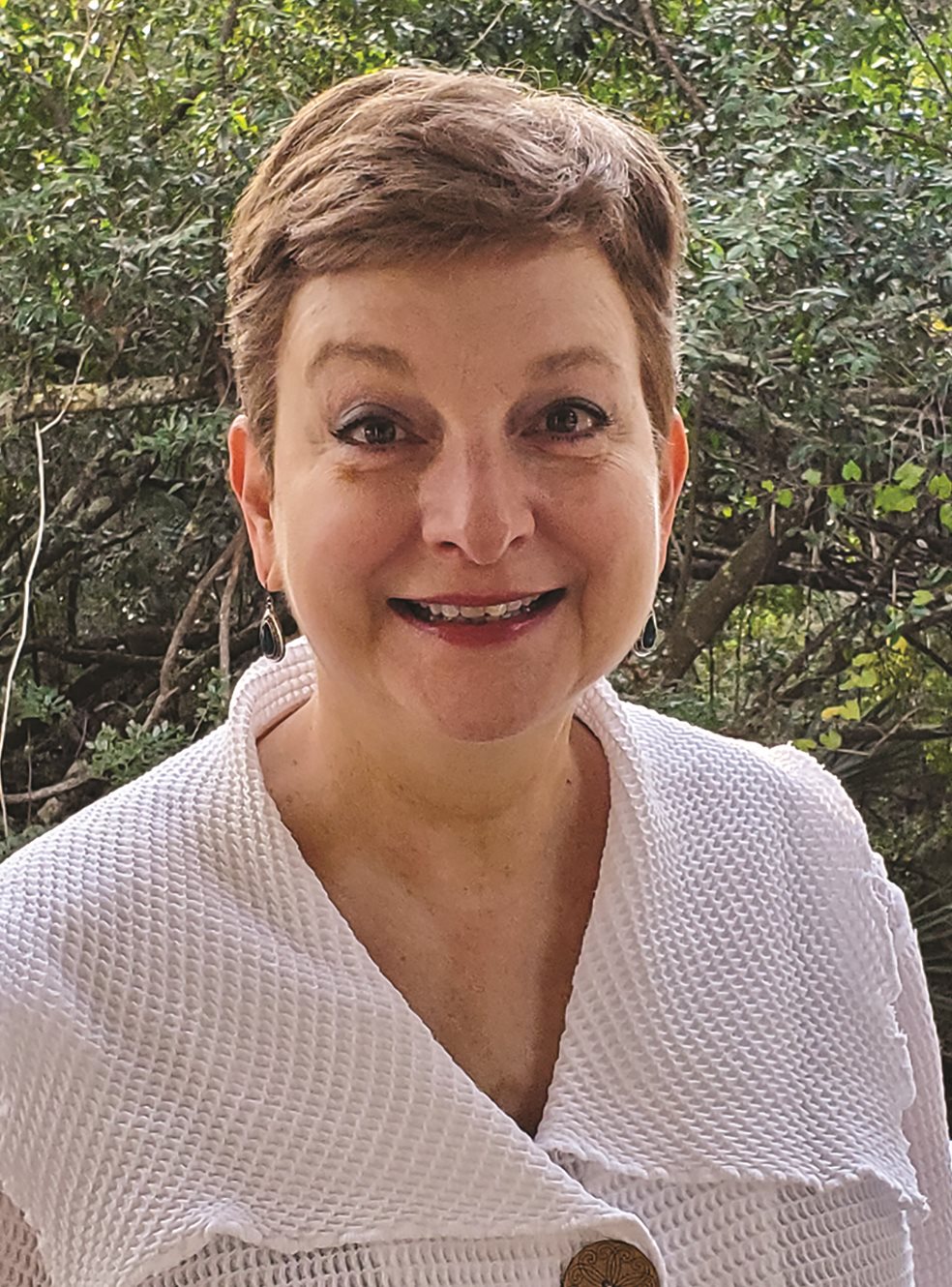 Fran Pagliaro, ARC Coordinator
A Southport area resident since 1997, Fran's background is real estate sales, community and home building marketing and customer service. She served as an elected official for Southeast Brunswick Sanitary District, as well as POA boards and committees. She resides with daughter, Sofia, and their pets in Southport. "I am so pleased to be here among nature, on Bald Head Island."

For urgent matters, call 910-477-7246.
Chris Howard, ARC Administrative Assistant
After talking about living at the beach for many years, Chris and her husband became grateful residents of Southport in 2019. She loves the natural beauty of Bald Head Island and is appreciative of being a part of helping to keep the Island living in harmony with nature through her work at BHA.
Chris' career has been focused on creating unmatched customer experiences. She has created and overseen customer service departments and processes in industries that include commercial printing, internet marketing and publishing.
She enjoys long walks on the beach looking for shells, reading while sitting in the sand, spending time with her family and making people smile.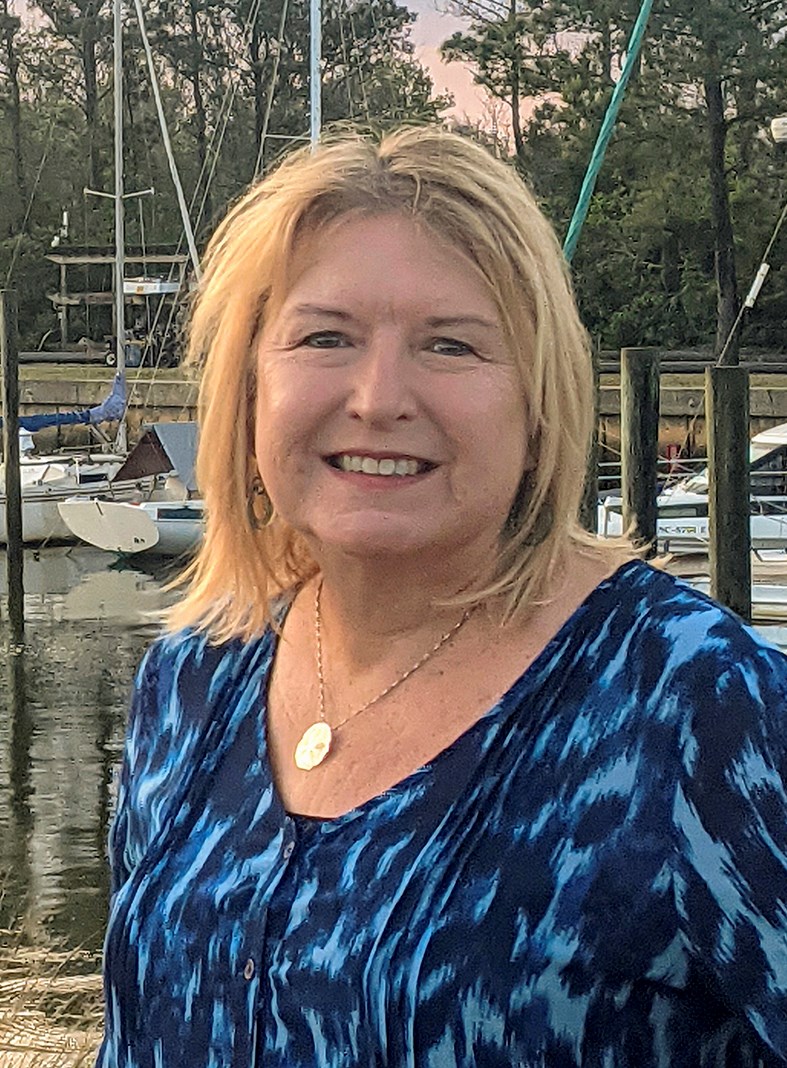 Kimberly Bandera, ARC Specialist (Contact for the Harbour Association Architectural Review Board and Middle Island POA Architectural Review Committee)
Kimberly moved to Southport in 2002 and regularly visits BHI with her husband on their sailboat. Her background includes architecture, real estate and marketing, as well as two terms as president of Coastal Water Watch. She is delighted to be part of the process in supporting BHA's commitment to architectural integrity and environmental stewardship.
For Harbour Architectural Review Board questions, email Kimberly at: harb@baldheadassociation.com. For urgent matters, call 910-457-4676, ext. 29.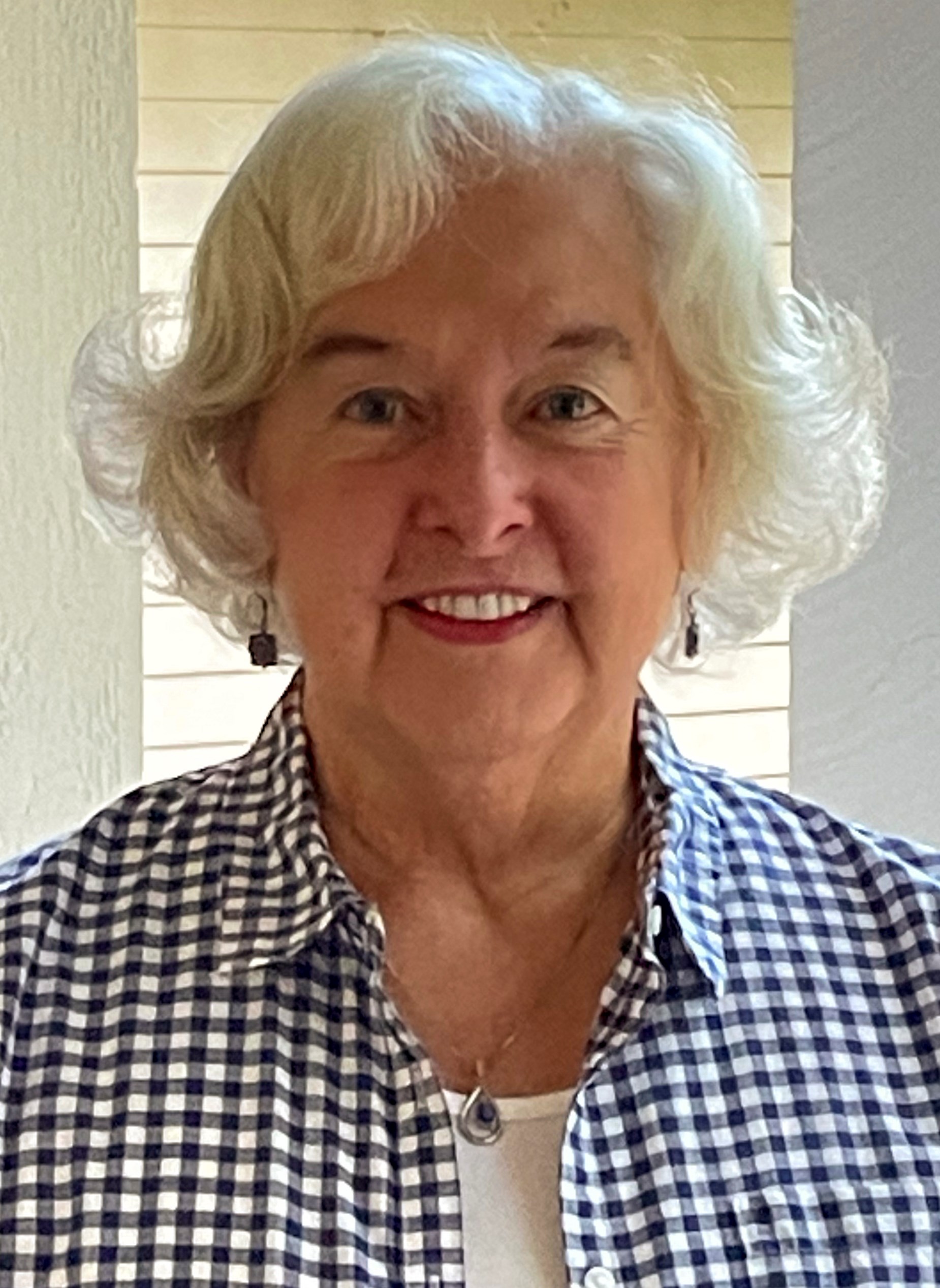 Diane Mesaris, Administrative Assistant
An island resident since 1999, Diane has a passion for gardening, butterflies and hummingbirds. Reading and singing along with Broadway musical scores are two of her favorite past times along with serving the community as a volunteer first responder with the BHI Department of Public Safety. Working at the BHA has provided an opportunity to come in contact with property owners and visitors and provide information about the island.


Pam Henson, Communications Manager
Pam Henson is the Communications Manager at Bald Head Association. She handles BHA communications, including the monthly Island Report, website and social media. Her previous venture was publishing YC Magazine, a monthly, 72-page magazine in York County, SC. She believes that strong, small businesses build robust, sustainable communities and worked to create long-lasting community partnerships. Pam has been visiting Bald Head Island since the late 1990s and is passionate about nature and the outdoors. She is also an animal lover, a runner, a disc golfer, an amateur astronomer, and a quadcopter flier. Community is very important to Pam, and she looks forward to meeting BHA members to ensure the highest standards of effective communications.

For urgent matters, call 910-477-7537.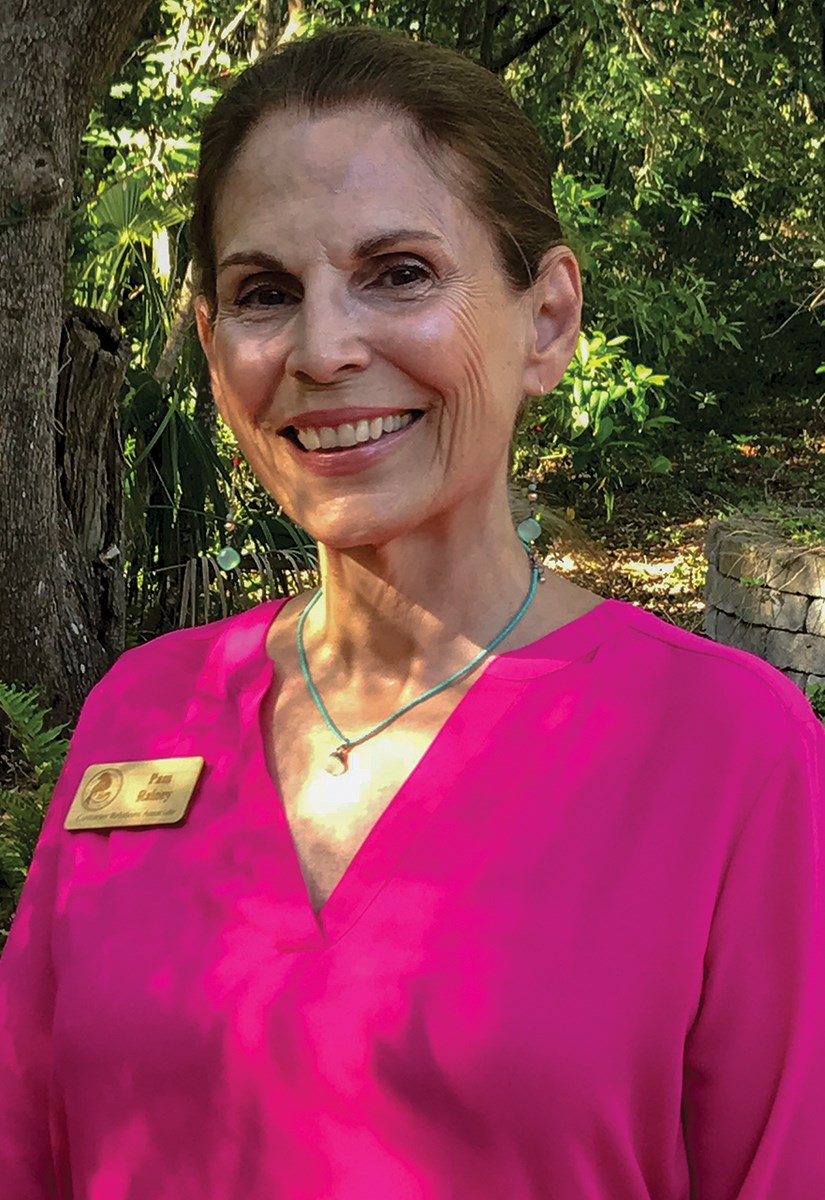 Pam Rainey, Customer Relations Associate
After a long career in the tech industry in Research Triangle Park, Pam finally made her way to the coast, where she currently lives in Southport. Having lived in 10 different states and Canada throughout her career, she knows just how special life on the coast is. Pam graduated from Western Washington University with a degree in Human Resources. With an additional 15 years of experience as a real estate broker, she looks forward to using that knowledge to help property owners on BHI.

For urgent matters, call 910-477-2956.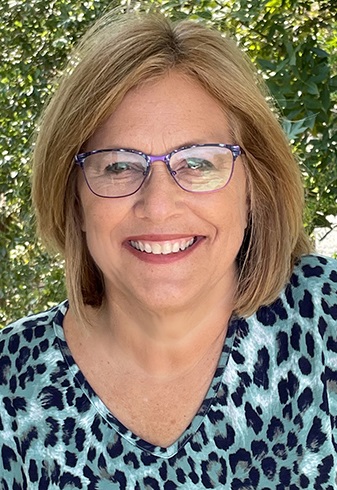 Leigh Ann Fink, Bookkeeper
Leigh Ann Fink spent most of her life in a little town of around 600 people named Faith, North Carolina. Faith was the closest thing to Mayberry you could ever know. Everyone knew everyone, and people took care of each other. After her husband's retirement, they moved to Oak Island in 2018. The only thing better than living on Oak Island is working on Bald Head Island. The view while walking from the ferry landing to BHA is incredible! Leigh Ann graduated from Appalachian State University with BSBA in Information Systems. She has spent over 30 years in accounting and programming. Her hobbies include fishing and boating, and she enjoys spending time with her family, especially her five grandchildren.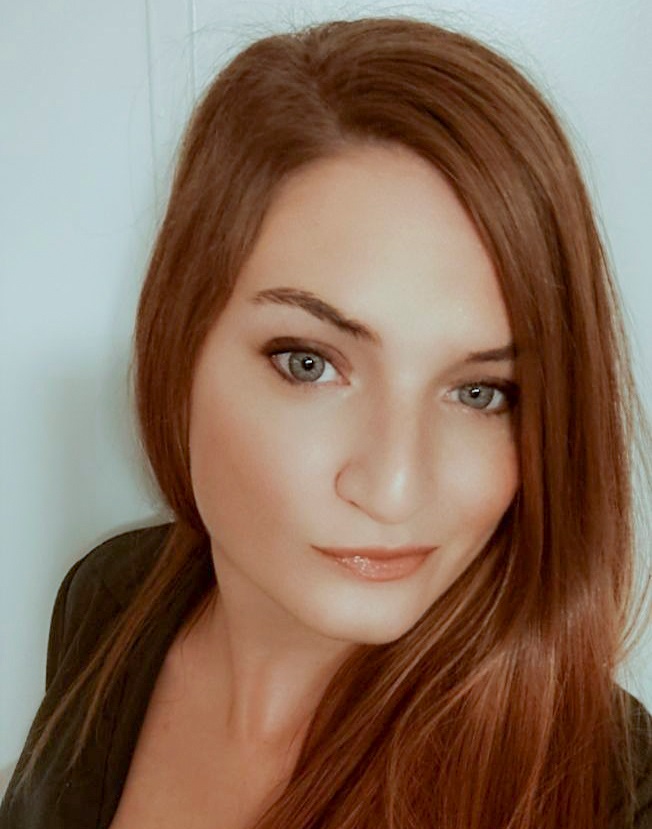 Dora Richey, Covenants Compliance Associate
Dora joined Bald Head Association after working in the medical and retail management fields. She has lived in Brunswick County since 2015 and is grateful every day for the beauty that the coast has to offer. She lives in Holden Beach with her son, two rescue dogs and a cat. Her hobbies include yoga, sketching, photography and reading whatever book she can get her hands on.